Central Area Track Renewal - Lagan Junction
Missed our latest Webinar?
If you missed our webinar presentation with the project team on 08 December, you could still catch the recording.
Watch Now
Introduction
Translink is working to transform public transport in line with our vision to be your 'First Choice for Travel' in Northern Ireland.
Translink is committed to delivering high quality sustainable public transport that is vital for the economic, social and environmental wellbeing of Northern Ireland. We help to keep people connected to work, shop, socialise, study and for visitors. Public transport will play a key role in Northern Ireland's recovery from the impact of Covid-19 while also helping address modal shift away from the private car, helping to tackle climate change and air pollution.
Over recent years public transport in Belfast has been enhanced with the introduction of Glider, modern eco-friendly Metro vehicles and the refurbishment of Lanyon Place. Work has commenced on the new Belfast Transport Hub and plans are underway for a new train station at Yorkgate. This project will further enhance public transport as we work towards a green recovery.
Why is this Engineering Work needed?
This essential engineering project will see a major refurbishment of the existing rail infrastructure in Belfast through a project called the Central Area Track Renewal (CATR). It represents a major capital investment by the Department for Infrastructure and is essential to maintain high safety standards and operational performance.
As one of the busiest sections on the network it has significant strategic importance as the gateway to Belfast from the Derry~Londonderry, Larne and Bangor lines. It is vital we take these steps to invest and modernise to deliver fit for purpose infrastructure for well into the future. The works will be taken forward across eight zones and will be phased over the coming years starting at the end of this year with Lagan Junction which is between Yorkgate Station and Lanyon Place Station.
See Map
The works will be located in the central area of Belfast.
How will this work be carried out?
To minimise the overall impact and disruption to passengers and local residents, Translink will phase the delivery of the CATR project with key sections of the track scheduled to be upgraded over the coming years, starting with Lagan Junction.
Night time enabling works have been underway since September and significant piling works were also completed during two weekends in October.
The main engineering works are due to take place during the Christmas holiday period at the end of this year which takes in the opportunity of lower passenger journeys post Covid-19 to undertake this essential maintenance work.
During the planned closure of the Belfast to Bangor line we are also taking the opportunity to do other essential engineering works at areas such as Carnalea and Bangor.
We would like to apologise for any inconvenience caused by this scheme. We will be working closely with our contractors to complete the works as quickly as possible to ensure impact is kept to a minimum.
We would ask you to join us on our journey to build a better future, offering more opportunities through our public transport infrastructure and services.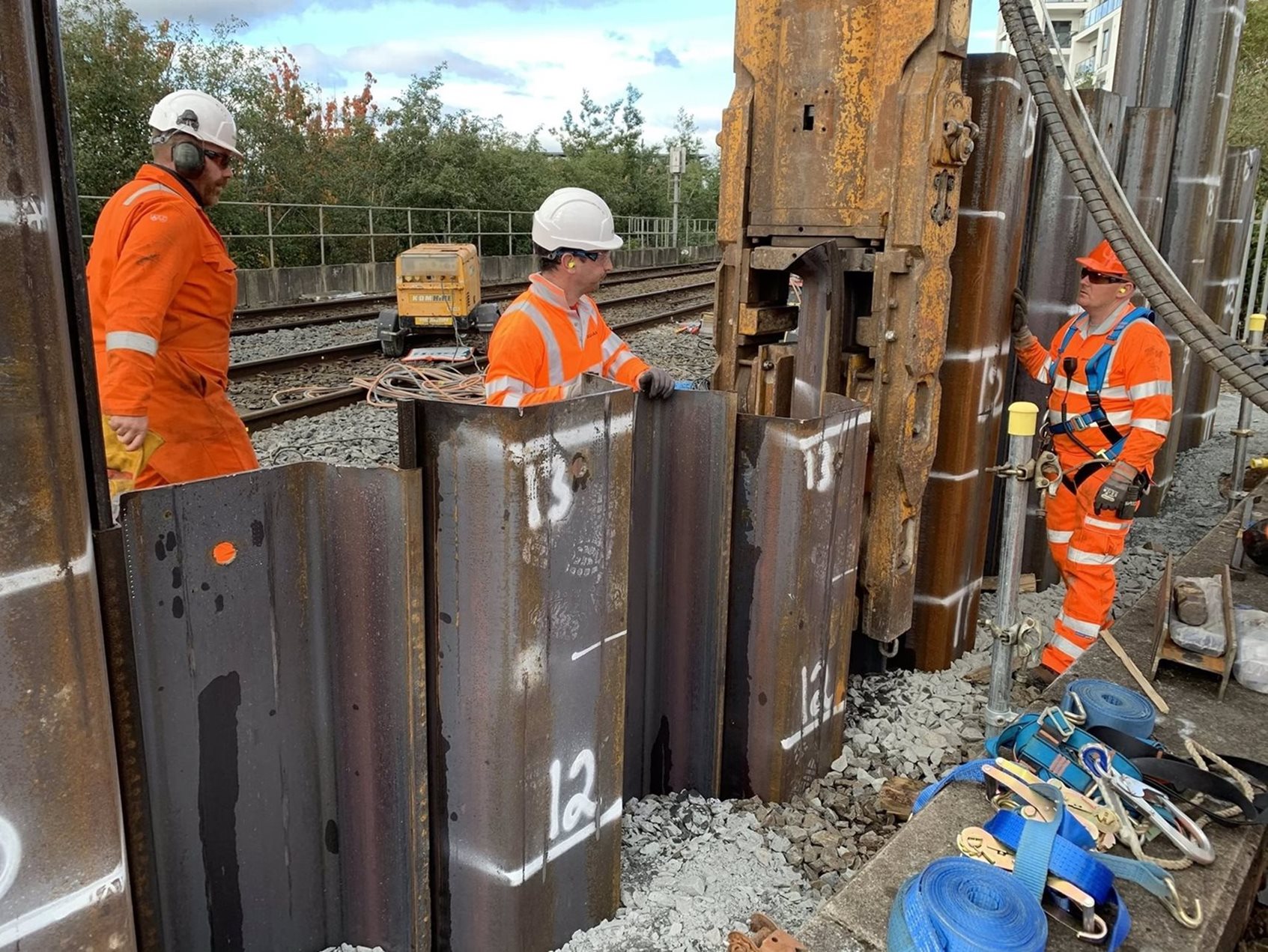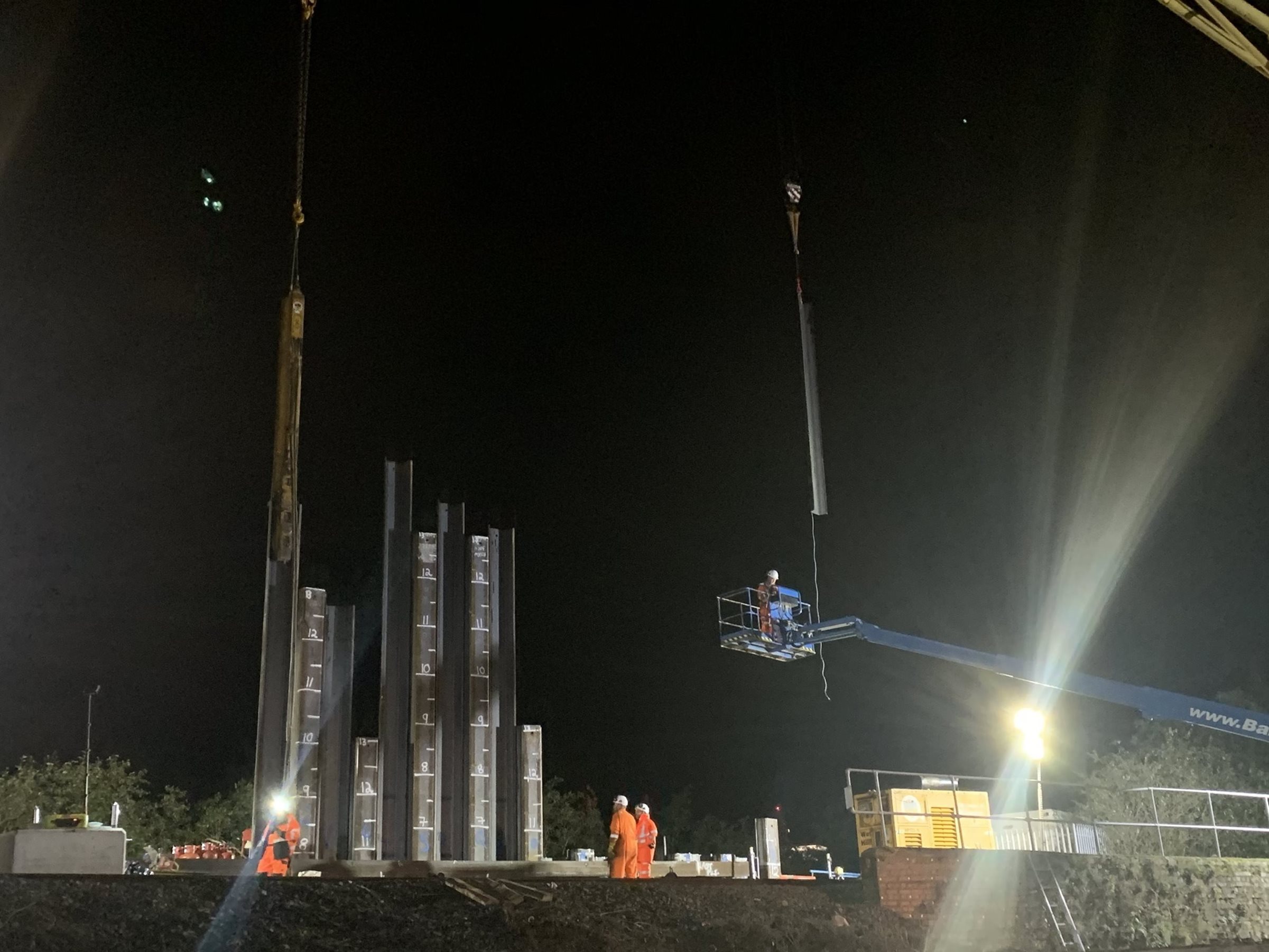 Project Timeline
November - December 2020: Limited overnight possessions for preparatory and enabling works
27th December 2020 - 3rd January 2021: Main works with line closures (Belfast-Bangor and Yorkgate-Lanyon Place) with day and night-time working required
January 2021: Limited overnight possessions for follow-up works and site de-mobilisation
February 2021: Lagan Junction Works substantially complete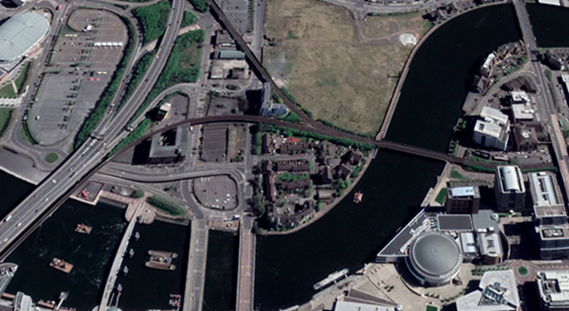 Working with the community
We have already started to engage with the local community and elected representatives to explain how the works will be carried out and what to expect. This will continue throughout the duration of the project. We will be mindful of the Covid-19 social distancing regulations and will deliver our communications through a range of digital platforms alongside leaflet drops and presentations. We also have a community helpline set up with our contractor, Babcock Rail.
Impact of works
During the track renewal works, engineering trains will be operating along the line. We will be working hard with our contractors to minimise any noise or impact on the local residents living in the surrounding area.
We have carefully considered the best timing to deliver this important project in order to minimise the overall impact for passengers and local residents. Using the Christmas/New Year holiday period means there are less passengers travelling and the closure allows us to complete the works in an efficient and effective way.
During the works the train lines between Bangor and Belfast and Yorkgate and Belfast will be closed
A temporary timetable with bus substitution services will operate
Bangor line passengers with valid rail tickets will also be able to travel on scheduled Ulsterbus services operating between Belfast and Bangor during the closure period
All main works are planned to take place during the 8 day closure
Mitigation measures will be implemented to minimise impact and disruption. e.g. noise attenuation and timing of deliveries
Further Information or Feedback
If anyone requires further information or has concerns with how the works are being carried out, they can contact the contractors dedicated control centre on
020 8629 5060
, then option 5 (Rail Systems), then option 1 (Translink).