Shore Road to Whiteabbey Track Renewal
Translink is committed to maintaining and enhancing our infrastructure to deliver a high quality, safe and sustainable public transport network today and for future generations.
An essential public service, public transport is fundamental to the economic, social and environmental well-being of our society. As we emerge from this pandemic, it will be vital that well-used public transport networks return to their essential role of providing greener, healthier and more active travel options for a better economic recovery.
Why is this engineering work needed?
This essential engineering project will see a major renewal of existing rail infrastructure through a project called the Dark Arches to Whiteabbey Track Renewal (DAWTR).
This area of railway track runs under a series of bridges and archways and has become known as the 'Dark Arches'.
It represents a major capital investment by the Department for Infrastructure and is essential to maintain high safety standards and operational performance.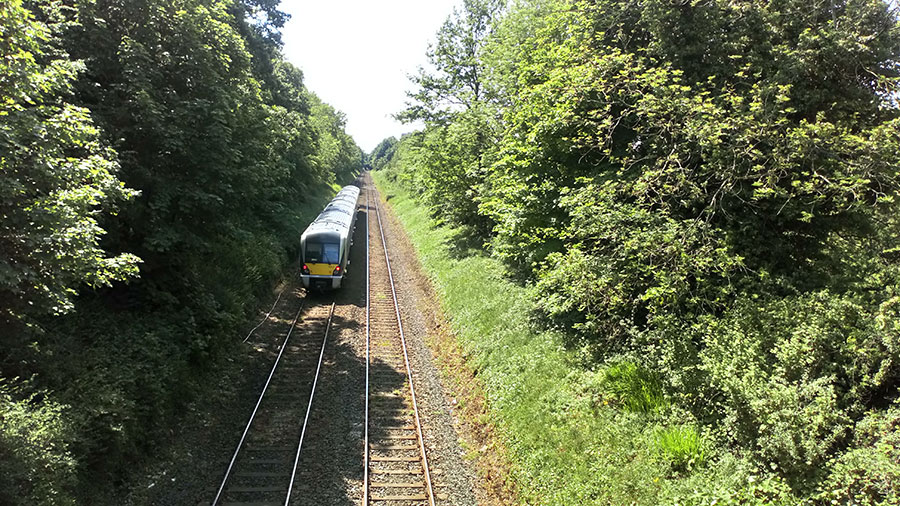 The proposed works include the full renewal of approximately 840m of track along the 'Dark Arches' to Whiteabbey including track drainage, new cable routes and retaining wall structures. Signalling upgrades will also take place.

As one of the busiest sections on the network it has significant strategic importance as the gateway to Belfast from the Derry~Londonderry and Larne lines. It is vital we take these steps to invest and build back better to deliver fit for purpose infrastructure for well into the future.
How will this work be carried out?
To minimise the overall impact and disruption to passengers and local residents, Translink will work closely with their contractors to phase the delivery of the project throughout the second half of 2021, commencing in July.
The main engineering works are due to take place during the Christmas holiday period at the end of this year (2021) when there is typically less passenger demand, with schools and many workplaces closed, to undertake this essential maintenance work.
We will work with our contractors to complete the project as quickly as possible and ensure disruption is kept to a minimum to reduce any inconvenience caused.
We would ask you to join us on our journey to build a better future, offering more opportunities through our public transport infrastructure and services. We will keep you updated as this project progresses.
Project Timeline
July - December 2021:

Night-time working for advanced civil engineering preparatory works

02nd / 03rd October 2021:

Weekend line closure with day and night-time working required for the planned demolition of an overline bridge structure

25th December 2021 - 4th January 2022:

Main works with full blockade of line with day and night-time working required

January 2022:

Night-time working required for clear up operations

February 2022:

Project substantially complete
*Dates may be subject to change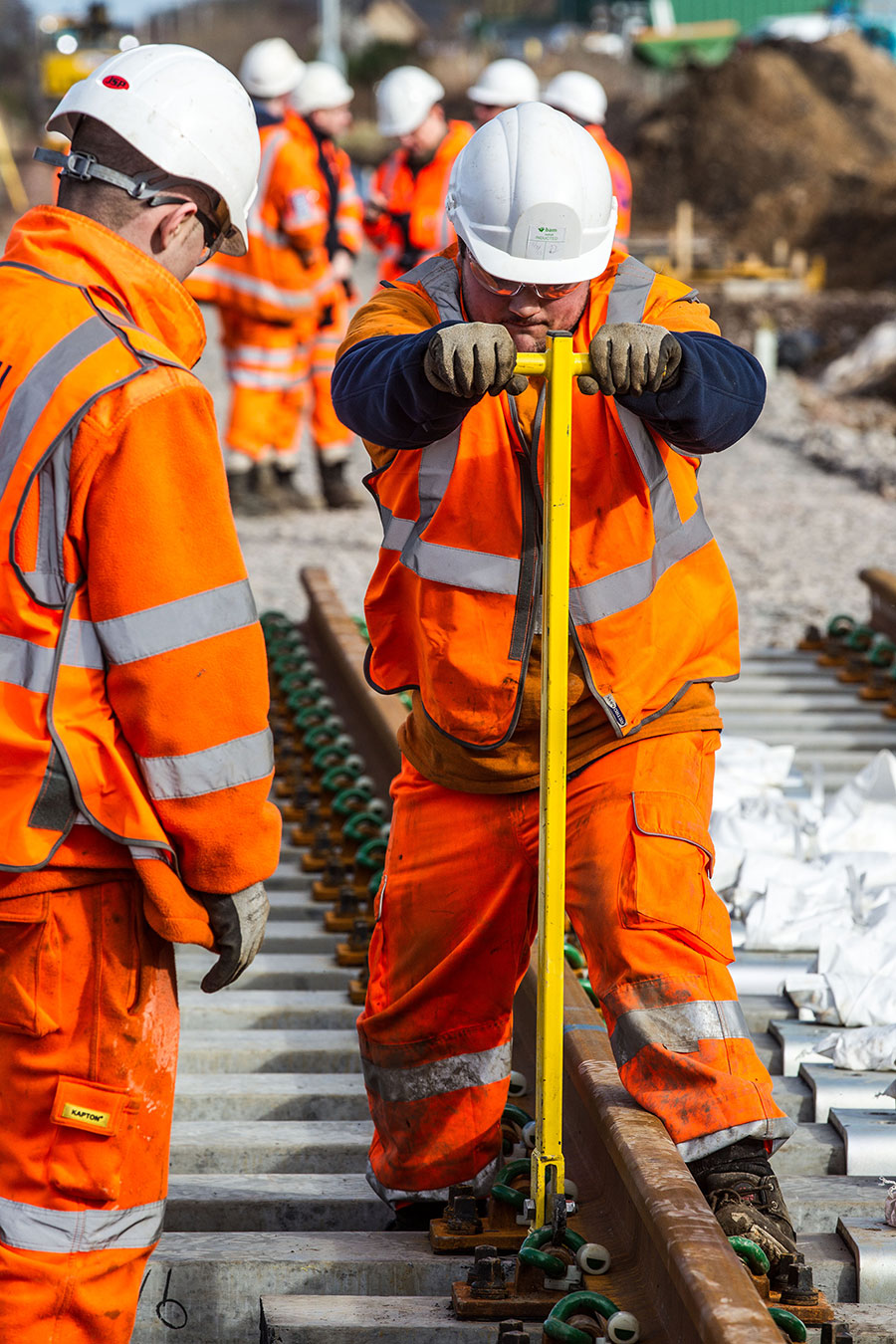 Impact of works
During the track renewal works, engineering trains and construction plant will be operating along the line. We will be working hard with our contractors to minimise any noise or impact on the local residents living in the surrounding area.
We have carefully considered the best timing to deliver this important project in order to minimise the overall impact for passengers and local residents. Using the Christmas / New Year holiday period means there are less passengers travelling, and the closure allows us to complete the works in an efficient and effective way. We are also mindful of the need to ensure public transport into Belfast city centre at this crucial time is maintained.
Line closures will take place on the weekend of the 2nd and 3rd of October and during the main Christmas works.
The Larne line will be closed but a bus substitution service operating along the main road servicing bus substitution stops and main stations. Main stations are Yorkgate, Carrickfergus, Whitehead, Larne Town and Larne harbour – Main road Bus substitution stops will operate for Whiteabbey, Jordanstown, Greenisland, Trooperslane, Downshire, Ballycarry, Magheramorne, Glynn. Clipperstown will be closed through the weekend with intending passengers required to make their way to Carrickfegus.
The Derry/Londonderry line will be closed between Lanyon place and Antrim with a bus substitution service operating an altered timetable with early departures from Belfast. Mossley West will have a shuttle running to Antrim with altered timings and passengers travelling between Belfast and Mossley West will be required to avail of the Metro service.
Mitigation measures will be implemented to minimise impact and disruption. e.g. noise attenuation, timing of deliveries, appropriate management of site compounds and considerate working by contractors at all times
Let's go together
This investment will protect our network enabling people to stay connected to work, shop, socialise, study and for visitors. It also helps to care for our environment addressing climate change and removing harmful air pollution from the air we breathe by attracting more people to travel by train and less by private car.
Over recent years public transport in the greater Belfast area has been enhanced with the introduction of Glider, modern eco-friendly Metro vehicles and the refurbishment of Lanyon Place Train Station. Work has started on the exciting new Belfast Transport Hub and plans are underway for a new train station at York Road.
Later this year, we will see new zero emission buses in Belfast and new longer trains with the arrival of our new train carriages. There are also plans for the introduction of Glider phase 2 serving the North and South of the city as we work towards a greener recovery.
Works Update
12.10.21
The demolition of Overbridge 10 between Whitehouse Park and Loughshore Manor was successfully completed by our contractors during a closure of the railway line on 2nd and 3rd October.
Our contractor Babcock has also introduced further mitigation measures at the Shore Road compound site such as additional acoustic barriers at several locations to improve noise attenuation, putting back the commencement of day shifts until 8am and introducing a minibus from the Northern Regional College site so contractors do not park along the Shore Road.
Night working is continuing where our contractors are installing new trackside drainage and retaining walls.
24.09.21
Night working has been ongoing throughout the summer months along the extent of the track renewal area starting near Whitehouse Park and working towards Whiteabbey Station.
These are preparatory civil engineering works which need to be completed to allow our contractor to replace the railway track during the Christmas / New Year line closure.
Progress has been made on the installation of retaining walls with re-modelling of earthwork slopes and drilling of kingposts alongside the track. New drainage is also being installed under the track at several locations. Both these elements of work will continue over the coming weeks.
All preparations have been completed in advance of the weekend line closure on 2nd / 3rd October 2021 for the demolition of overbridge 10 between Whitehouse Park and Loughshore Manor with a further notification letter posted to residents.
We are also continuing to work with a number of groups in the area to support community initiatives and have been delighted to provide funding for biodiversity projects at six local primary schools.
22.7.21
Engineering work has been progressing well as part of the Dark Arches project. Temporary contractor compounds have now been established at sites adjacent to the Northern Regional College and off the Shore Road (between Loughshore Manor and Whitehouse Park). These sites will be reinstated by the contractor upon completion of the project.
The ramp construction from both compounds to track level has also been completed and this allows Road Rail Vehicles (RRVs) to access the track from the compounds.
We are now moving forward with further night works along the extent of the track renewal area shown on the map on this webpage. This will include cable management, removal of vegetation, embankment regrading works and construction of retaining walls.
Working with the Community
We have already started to engage with the local community and elected representatives to explain how the works will be carried out and what to expect. This will continue throughout the duration of the project. We will ensure all our communications are delivered in line with the latest Covid-19 safety guidelines using a range of digital platforms alongside leaflet drops and presentations as appropriate. We also have a community helpline set up with our contractor, Babcock Rail.
Further Information or Feedback
If anyone has concerns with how the works are being carried out they can contact the contractors dedicated control centre on
+44 (0)20 8629 5060
then option 5 (Rail Systems), then option 1 (Translink).