Engineering Apprenticeships 2020
Gateway to Your Future
Translink, operating as Ulsterbus, Metro, Northern Ireland Railways and NITHCo, operates 1355 buses, coaches and Gliders, alongside 45 trains, providing the Northern Ireland public with comprehensive stage carriage, express and school transport services. This extensive provision requires modern and varied engineering facilities which are located throughout the province.
In order to maintain and develop the highest standards of engineering, we have identified opportunities for structured 4-year Apprenticeships which will commence in September 2020.
What is an Apprenticeship?
An apprenticeship is a real job offering hands on experience, comprehensive training and a technical qualification all whilst earning a salary. The Translink Apprenticeship Programme will give you the skills, knowledge and behaviours to become an Engineer.
Anyone aged 16 or over can become an apprentice, there is no upper age limit. All our apprentices are fully employed by Translink from the first day of their apprenticeship with a contract of employment, paid holidays and many other competitive benefits. As an apprentice you will be working with experienced staff and learning from colleagues across all levels of the business.
Apprentice performance is consistently monitored and appraised. Completing an apprenticeship with Translink will equip you with skills for life as well as enabling you to secure permanent employment and gain a professional level 3 NVQ qualification.
This apprenticeship involves a combination of working and learning on site at a Translink workshop for 4 days a week whilst attending college on one day to complete a formal NVQ Qualification. You will benefit from the knowledge of skilled professionals who will support you as you learn.
Apprenticeship Career Routes
We currently have 14 bus and rail engineering apprenticeships available across the following trades -
Technical Trades
A Technical Trades Apprenticeship is four years in duration. With today's modern vehicle it is recognised that training in a combination of mechanical and electrical systems is essential. To ensure that adequate training on both systems is provided we take the apprentice through four NVQs i.e. Mechanical and Electrical at level 2, Mechanical and Electrical at level 3. We understand that this approach is demanding, however, it is designed to equip our apprentices with the knowhow and skills required for the future and to instill confidence in the apprentice ensuring they are competent in both trades. Apprentices attend college one day per week with the remaining four days spent at a Translink workshop where the college training is put into practice.
Body Trades
A Body Trades apprenticeship is four years in duration and combines the skills of three core trades i.e. Sheet Metal, Body Building and Painting. Body Trades apprentices will attend a further education college on a day release basis for three years to undertake a Coach and Bus Body qualification. Upon completion, apprentices will be qualified to NVQ Level 3 including a Technical Certificate. When not at college Apprentices work in a Translink workshop.
Plant Technician – Rail
A Plant Technician apprenticeship will focus mainly on specialist plant associated with the railway environment. For example, repair and maintenance of the following: an underfloor wheel lathe which is used to cut a new face on train wheels; wheel press which is used to press wheels onto a train axle; on track plant machines; sanding and shot blasting systems as well as the servicing of locomotives. Apprentices will attend a local college one day per week in order to achieve an NVQ level 3 in Engineering Maintenance and a BTEC level 3 Diploma in Engineering.
A Day in the Life of an Apprentice
Check out our vidoes on a day in the life of our Engineering Apprentice Ciara, and Body Trade Apprentice Matthew.
8 Reasons
Why you should apply to our Apprenticeship Scheme
Practical on-the-job training
Gain experience and a professionally accredited qualification at the same time at no monetary cost to you!
Career progression and personal development
Minimum of 25 days annual leave + set public holidays (pro rata)
Free travel (subject to eligibility) on Translink services.
Attractive NILGOSC Pension Scheme
Opportunity to join Employee Benefits Scheme offering you discounts from local retailers and service providers including restaurants, gym membership, hotels, cinemas etc.
Meet an Apprentice
Kevin Doherty
Year 3 Apprentice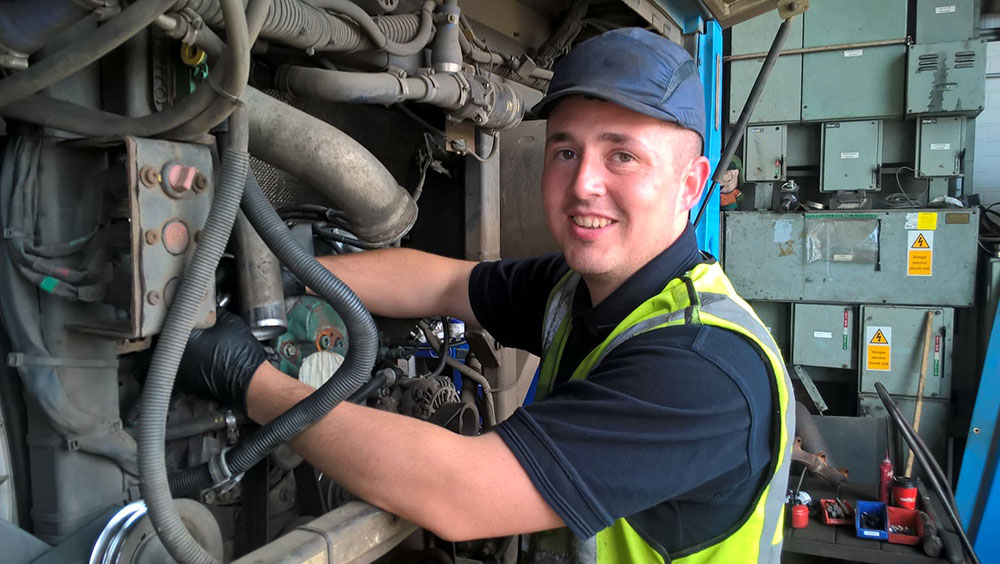 "I studied Advertising & Marketing at the University of Ulster where I graduated with a 1st class honours degree. I then worked within the marketing industry as a Marketing Executive for a number of different companies... Read More
Ciara McIlroy
Year 1 Apprentice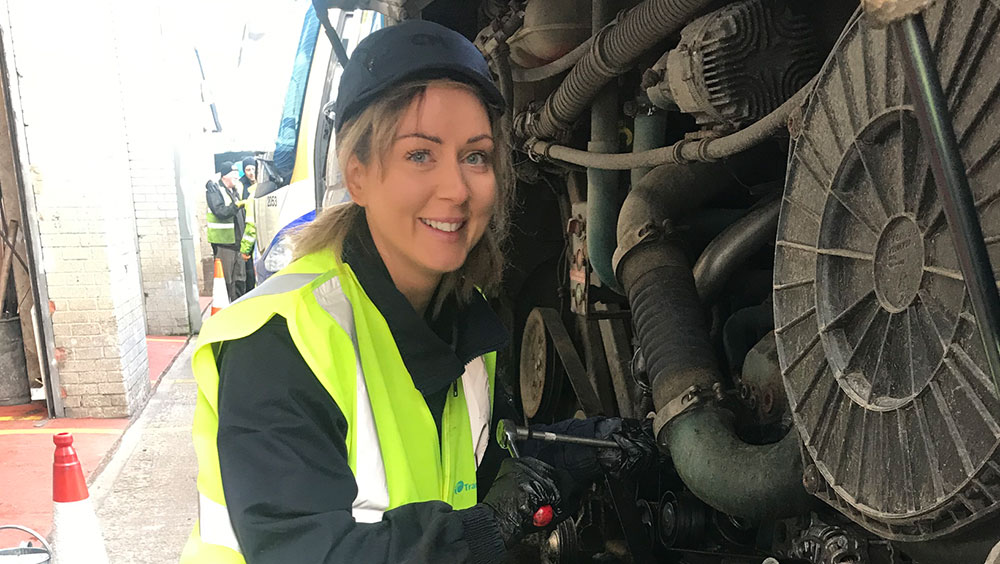 "After completing my A-levels at school, I went to Belfast to study Business (HNC). Although I found Business interesting, I realised that I didn't like the idea of sitting in an office 5 days a week.... Read More
Apprentice Profile
Minimum Criteria
All applicants will need a minimum of 5 GCSE's at grade C or above (or equivalent qualification) including Maths and English, or be expecting to achieve these by August 2020
Applicants must have experience of using Microsoft Office packages
Able to demonstrate a practical hands-on approach
Team player with a positive attitude
Hard working, committed and self-motivated
Excellent communication skills
Understand how to deliver excellent customer service
Recruitment Process
Online application form
Pencil and paper aptitude test
Interview
Pre-employment reference and medical checks (if successful)