Improving Public Transport
The Translink Youth Forum (TYF) is a regional group of young people aged between 16 & 24. TYF's overall aim is to improve public transport for young people in Northern Ireland. We do this by:
providing a space for young people to express their views and experiences
connecting young people to decision makers and those who are in power to create positive change
represent young people by engaging in consultations workshops with Transport
Youth Forum Changemakers Guide to Climate Action
TYF Changemakers Guide to Climate Action
Climate change is the most pressing environmental challenge of our time. We need to act now. From October 31st our #ChangeMakers guide will be live for you to listen, learn & take action!
Join Translink Youth Forum and take part in the Change Maker's Guide to Climate Action.
Translink Youth Forum have worked on an exciting #ChangeMakers digital resource that invites young people to have their say. We are asking teachers and youth workers to set aside 30mins in a classroom or digital environment during the month of November to mark the COP26 celebration and get young people talking about sustainable efforts to tackle climate change.
Are you going to join us?
You'll find everything you need to join in, including the Change Makers video and the resource pack on this webpage from 28th October.
Got questions? Email lauren.mcareavey@niyf.org or jane.purdy@translink.co.uk.
Some of TYF's highlights so far:
Engaging with over 1,000 young people in survey responses
2 successful youth summits where 200 young people gave their say on public transport
Bus driver workshop
Regional youth events across Northern Ireland (Derry-Londonderry, Belfast, Enniskillen and Newry)
FREE yLink cards for 16 – 23 year olds are FREE 24+ Student Railcards
The Translink Youth Forum is delivered by the Northern Ireland Youth Forum, who's aim is to promote the voice of young people.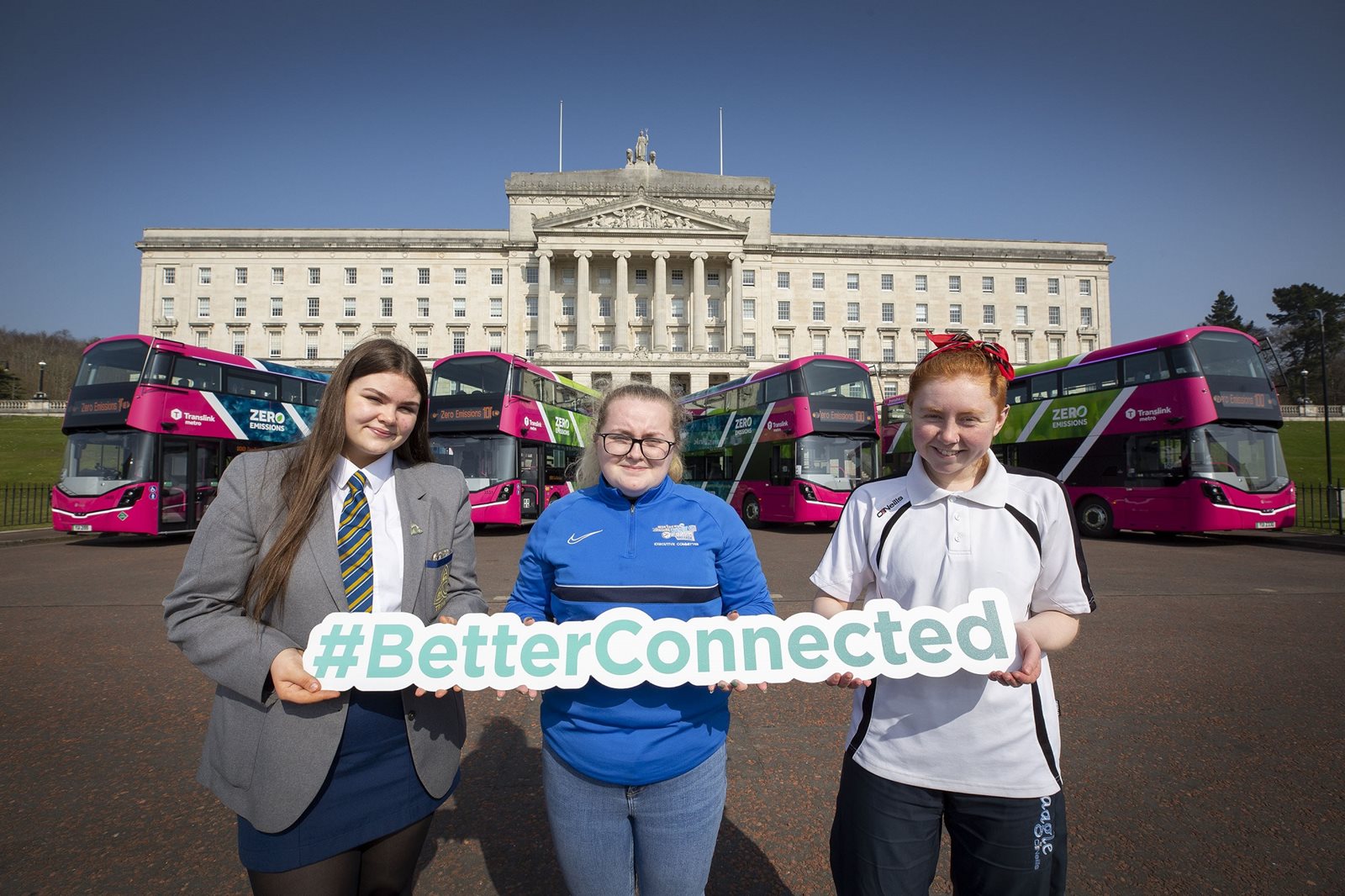 Join the TYF
There are currently 20 young people from across Northern Ireland on the TYF. If you would like to join the TYF, please contact the Northern Ireland Youth Forum or email Lauren McAreavey.
yLink Smartcard
Massive 1/3 off bus and rail travel within Northern Ireland. And from 01 September 2020 until further notice you can get a FREE yLink card!
FREE 24+ Student Rail Card
Save 1/3 on single, day return, weekly and monthly NI Railways tickets and up to 50% off Enterprise fares. And from 01 September 2020 until further notice you can get a FREE 24+ Student Railcard! Download your application form today.
You might also like
Still having a look about? You might also be interested in this...
Passenger Panels
We are now recruiting for panel members. The panel meets three times a year and members are encouraged to provide insightful feedback on their journeys.
Active Travel Challenge
Employers across Northern Ireland are being asked to sign-up to the Active Travel Challenge for a healthier and more environmentally-friendly commute.
Sponsored Festivals and Events
We try to promote an easier, cheaper and greener way to get around Northern Ireland. Which is why we sponsor a number of events and festivals across the country.
Find Out More
Our Charity Partner
We have joint forces with our charity partner Cancer Focus NI for our 'Travel to a Healthier Life' campaign
Find Out More