Join the Smartmovers
Make the smart move - to save money and time
Travelling with Translink is the smart move - to save money and time, to relax, to come and go as you please, to be more sociable or just to be kinder to the environment.
Our Current Smartmover of the Month
Adam Mackenzie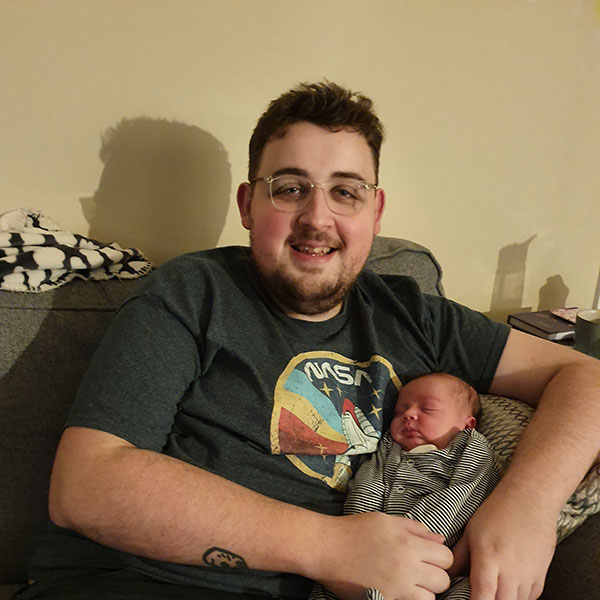 "I recently got offered my dream job in Belfast, working for game testing studio and I get the train to Lanyon Place to work every day. I'm able to chill out and listen to podcasts and use the WiFi to get any work I need done on the train. My wife and I had our first child over Christmas so a month's free translink travel would be ideal to avoid that winter traffic and save some money that will be needed elsewhere!"
Meet Our Smartmovers
They've already made the smart move – isn't it time you joined the them as well? Let us show you why you should...
Ray takes the Enterprise train from Belfast to Dublin for business. It's quick, comfortable and relaxing and the great value web fares make great business sense. Plus the extra couple of hours getting ahead with work using the free onboard Wi-FI rather than driving, means he gets a bit more 'me time' in the evenings. Watch Ray's Movie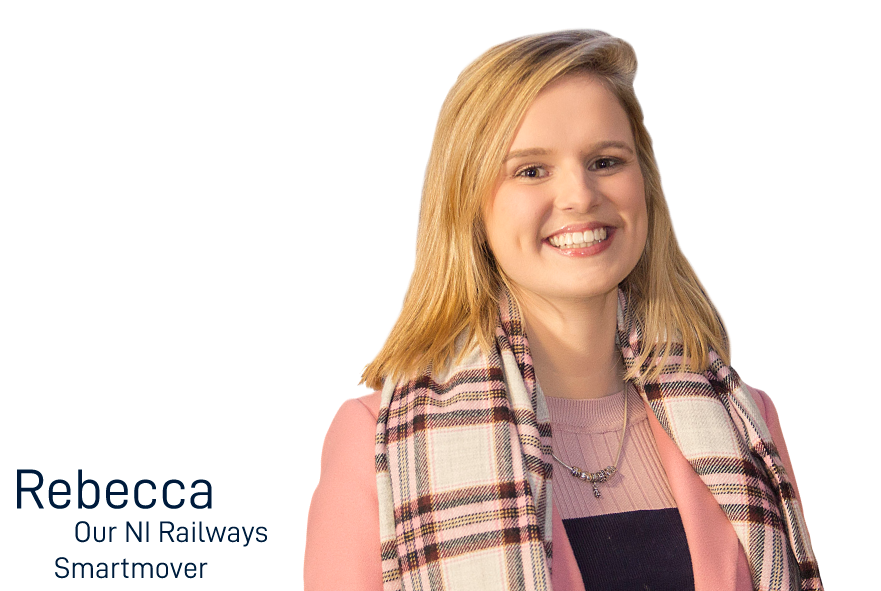 Rebecca's a nutrition student and a music nut. NI Railways helps her get into university on time, and enjoy time with her friends when she's getting there. She uses yLink card (available to anyone aged 16-23 years old) to save 1/3 on her fares, and with the money saved, snaps up concert tickets using the free on-board Wi-Fi! Watch Rebecca's Movie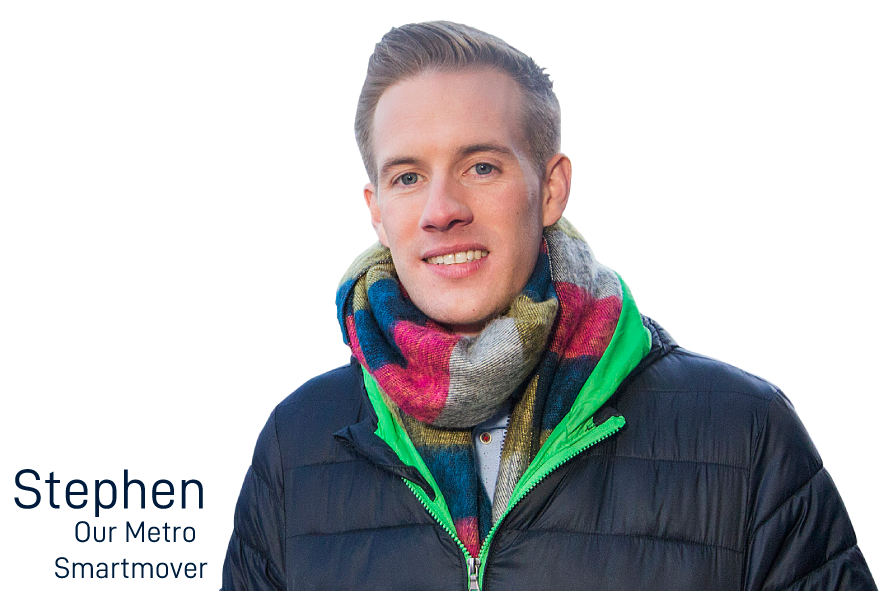 Stephen's 32 and training to be a nurse. By using our Belfast bus service Metro he avoids traffic and saves money. Which he spends on books, to read on the bus! He uses the mLink app to make his journeys that little bit easier - he has more important things to think about! Watch Stephen's Movie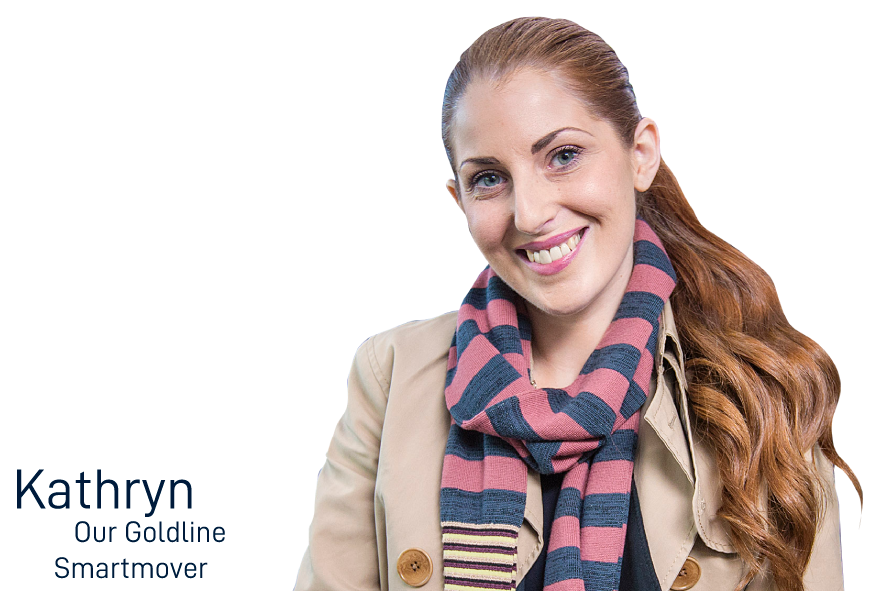 Kathryn's a mum and make-up artist. Our inter-urban express coach service Goldline lets her drop the little one off, and still get into work on time. And she uses the journey time to create fab new looks in comfortable surroundings. Plus the money saved means everyday can be that little bit more fabulous. Watch Kathryn's Movie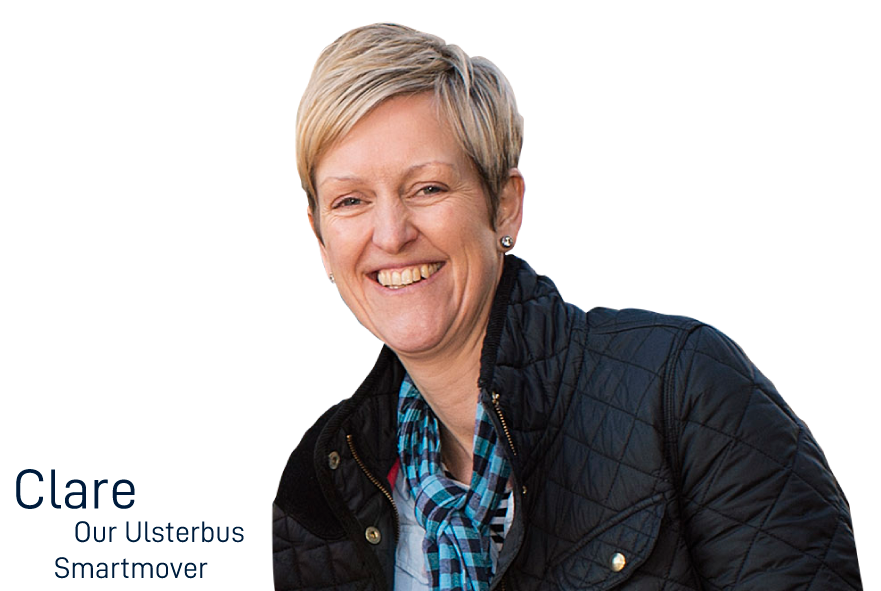 Busy Mum Clare spends her free time with her young family, her love of shopping and her best friends all thanks to Ulsterbus. She takes advantage of the great value offers available including 1/3 off returns after 9.30am and the £22 family and friends ticket, to ensure her money and time are well spent. Watch Clare's Movie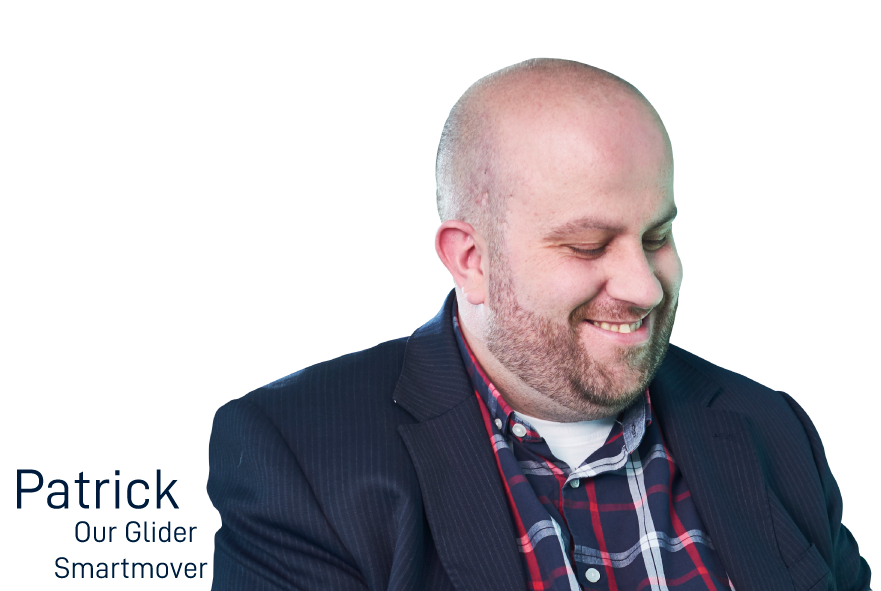 Patrick uses Glider to visit friends and family. As he doesn't drive he relies on Translink Services to get him where he needs to be, when he needs to be there. For Patrick, Glider is eco-friendly, it's the future! Watch Patrick's Movie
Help Make Transport Better
Help us make public travel even better! Take our quick online survey about your journey with Translink and you could help improve the things that that are important to you.
Smart Movies
See it all for yourself. It's real passengers talking about what public transport does for them. Watch Now